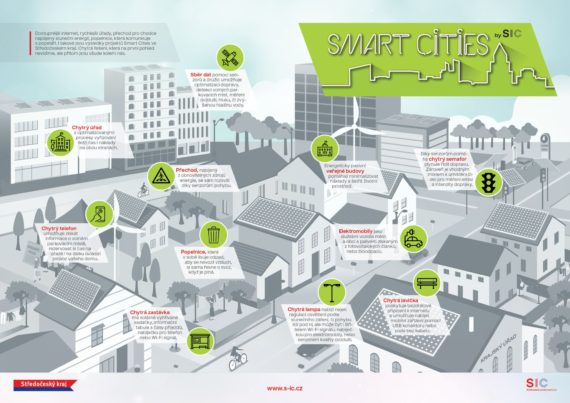 WHAT ARE SMART CITIES AND SMART MUNICIPALITIES?
Better accessibility of the Internet, faster public administration, solar-powered pedestrian crossings, connected dustbins. These are some of the outcomes of the Smart Cities project in Central Bohemia. Pervasive smart solutions that may not be visible at first sight.
VISION
Take a closer look at our vision of smart cities and municipalities in Central Bohemia.
WHAT IS THE ROLE OF SIC?
organize lectures and workshops on funding opportunities and to raise awareness
involve the majority of Central Bohemian cities and municipalities in the implementation of smart projects
share best-practice
leverage an innovation platform to connect local representatives in the region with businesses that create smart solutions
assist with the implementation of specific projects