CENTRAL BOHEMIA – THE REGION OF THE FUTURE
It's 2030 and Central Bohemia is one of the wealthiest regions in Europe. Physicians continuously monitor the health status of their patients who stay in the comfort of their homes. Teachers call pupils online and share learning materials with them in real time. A former cowshed has been refurbished and equipped with a 3D printer to serve as a business center and to handle orders from an e-shop. All that thanks to high-speed Internet.
We leverage the Smart Cities innovation platform to connect representatives of cities and municipalities in the region with businesses and research organizations that create smart solutions. We help to share best practices and involve Central Bohemian towns and municipalities in the preparation of "smart" projects and assist with their implementation. By holding a series of seminars and workshops, we have been able to raise awareness about opportunities to receive financial support for the implementation of "smart" solutions in the region.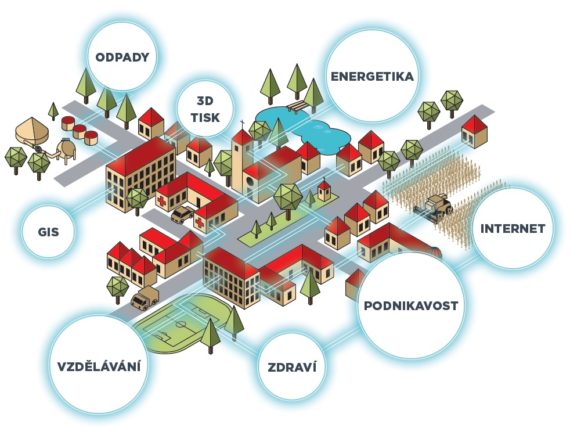 Summary of Smart Cities analysis results
How do Central Bohemian municipalities perceive the Smart Cities agenda?
What are their goals, status of projects and what do municipalities see as the biggest obstacles to embracing Smart Cities?
Explore the results of our survey
Below are conclusions from our meetings:
Partners and members of project