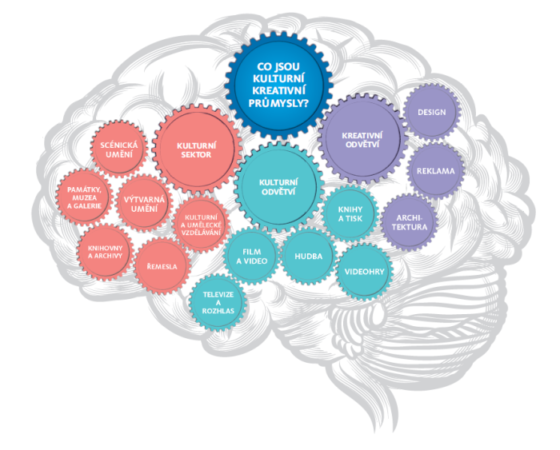 What are cultural and creative industries
Cultural and creative industries are based on human creativity and its monetization. They have the ability to create innovative final products with high added value, often leveraging cultural heritage. They are based on competencies that are irreplaceable by automation.
CULTURAL AND CREATIVE INDUSTRIES
Creative Media
Film, video, animation, games, television, radio, advertising, intermedia, lighting design, video mapping, literature, publishing, free art and galleries, photography, printed and digital publishing.
Creative Crafts
Architecture, design (fashion, product, industrial), handicraft, gastronomy.
Performing Arts
Theatre, music, and dance.
Sources of Creativity
Institutions that curate collections, e.g. museums, galleries, as well as libraries, archives, and monuments.