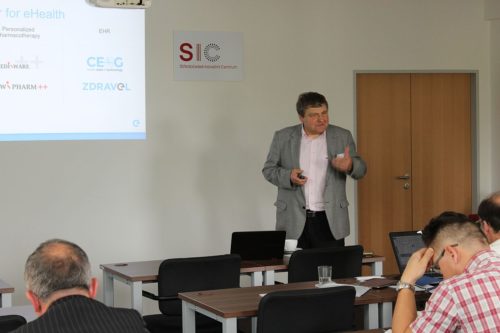 LIFE SCIENCES INNOVATION PLATFORM (LSIP)
focuses on science and innovation technologies in health services. The research base in this field in the Central Bohemian Region comprises three major institutions:
The Faculty of Biomedical Engineering of the Czech Technical University, Kladno www.fbmi.cvut.cz, The Biotechnology and Biomedicine Centre of the Academy of Sciences and Charles University in Vestec (BIOCEV) www.biocev.eu and the National Institute of Mental Health www.nudz.cz.
The main topic is the transfer of the latest technologies into preventive medicine, i.e. smart prevention. Technology helps identify the early symptoms of physical and mental diseases, helping to eliminate late medication and hospitalization.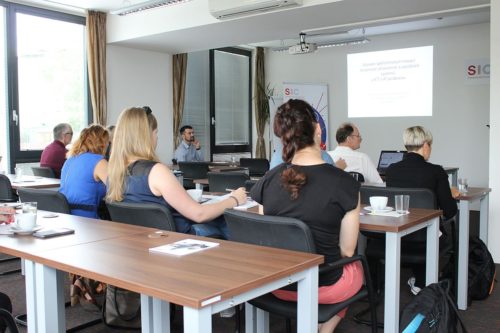 At the second LSIP meeting held in the seat of the National Institute of Mental Health in Klecany on 21 June 2017, MUDr. Filip Španiel Ph.D. introduced the system of telemedicine applications in addition to the ITAREPS system that has been used in practice by the Institute. It enables the early detection of symptoms in patients who suffer from mental diseases.
The topic of biomedical data telemonitoring was followed by Ing. Pavel Smrčka Ph.D. from the Faculty of Biomedical Engineering, CTU, whose team monitors diabetic patients and the risk group of senior citizens.
Mgr. Michal Schmoranz talked about BIOCEV´s research in the field of preventive medicine that uses the latest technologies following the example of the Digital Health Innovation Centre at the University of California in San Francisco centerfordigitalhealthinnovation.org. He pointed out the importance of standardizing the telemedicine procedure for everyday medical practice.
The key roles of SIC are to be an innovative initiator, support the implementation of scientific research into practice and make life more comfortable and "smart" both for people with health difficulties and those without any.