2018
On 24 April 2018, the second annual SIC LAB SAU, a series of advisory and educational workshops, closed at ŠKODA AUTO University. The project helps participants verify if their business idea is viable. SIC LAB SAU is a joint project of ŠKODA AUTO University and the Central Bohemian Innovation Center. SIC LAB SAU was a series of ten sessions led by a professional instructor and leading business mentors that took place from February to April 2018, offering entrepreneurs, visionaries and innovators an opportunity to learn how to transform ideas into viable business plans.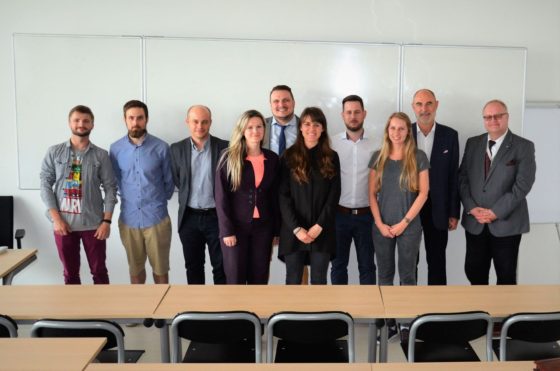 Six teams took part in the second round of the SIC LAB SAU. The participants included ŠKODA AUTO University students as well as entrepreneurs from outside. They met with their mentors once a week over a period of ten weeks. The mentors shared their knowledge that helped the participants carry their projects towards real-life implementation. The mentors included e.g. Ing. Jan Dušek, the Bursar of ŠKODA AUTO University; Mgr. Ivana Kolářová, the head of the regional office of Komerční Banka; Ing. Jan Šimon, a long-time controlling expert at ŠKODA AUTO; and Ing. Josef Horák Ph.D., assistant professor at the Finance and Accounting Department.
The instructor was Ing. RNDr. Václav Sušeň, MBA, a lecturer and active investor who teaches entrepreneurs to work "on the company" rather than "in the company".
At the last session, Klára Felixová and Vít Havlíček presented the final shape of their projects in a short video and a presentation.
Klára's dream was to sew bespoke wedding gowns under her own wedding accessory brand, JEDEN DEN. "I feared my dream would not be feasible. But I found out that it might be," Klára wraps up her impressions. For her, the experience was positive, although she found the quite project demanding, she does not regret the time and effort. "It would take extremely long to gain all the knowledge in a regular course of study." She is now going to make a jump, leaving her current job and becoming a full-time entrepreneur.
Another interesting story is that of Vítek Havlíček. Vítek did not feel fulfilled by working for a multinational corporation and started a project called Gringo – GRAPHIC SHOP.
He offered jobs to people with mental disabilities to produce t-shirts, including a batch for One World film festival devoted to human rights. The mentors found the social aspect of the business inspiring, while Vítek found that business people are not necessarily market hawks.
At the final session, the mentors described both projects as viable with a future growth potential.
The mentors also offered the participants further assistance with their entrepreneurial efforts.
Spring 2017
The 2017 round, which was the first to be held under the SIC LAB SAU banner, hosted five teams.
Here, you can watch a presentation by one of the teams, Dodavatel úspor, that offers smart lighting solutions.
Autunm 2016
The SIC LAB program for start-up businesses was joined by the founders of Power2GO, a company based in the town of Benešov, to find out if their business idea had a chance of success and to learn how to find customers. After 10 weeks and the final presentation, they considered all aspects of their idea, drew up a business plan and identified challenges. Now, they are starting anew.
In the second round of SIC LAB, leading mentors helped verify promising business ideas and their market potential. "Our project comprises service provision, formal and informal events and consulting. We have joined SIC LAB to test our business vision and spare our own resources," says Jitka Beránková from the town of Benešov. "SIC LAB showed us our project in a new light and we have had to completely revise many things."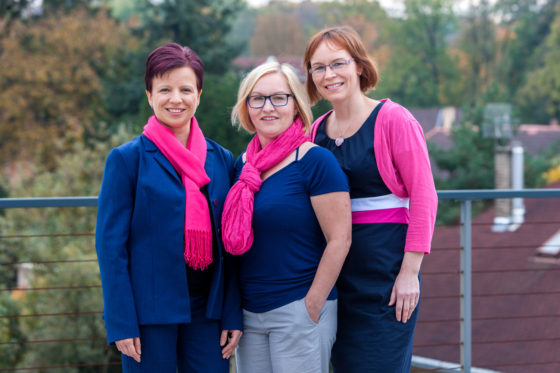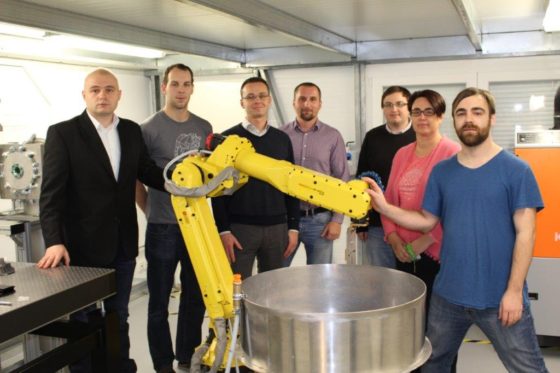 RESEARCHERS FROM HILASE CENTER
One of the SIC LAB teams comprised researchers from HiLase center. "Although we are convinced about the quality of our projects, we have struggled with the business aspect – going to the market with our product. In the V SIC LAB, we tested the implementation of a hi-tech device in industrial environment and I must say that it gave us important new insights into the needs of our customers," says Sanin Zulic.
Spring 2016
The first round of SIC LAB was concluded after more than 10 weeks with final presentations of successful projects to potential investors. One of the projects that made it to the final round focused on development of a new technology to provide more effective treatment of oncological diseases.
"SIC LAB gave us an opportunity to work as a team," says Tomáš Mann, one of the participants. "We really appreciated feedback from the mentors.
On the one hand, we are more afraid of failure, as the road ahead seems more bumpy than before, but we now see the project from a different perspective. While in the beginning, we thought we would end with a prototype but now we consider taking the technology further. The SIC LAB gave us courage to proceed."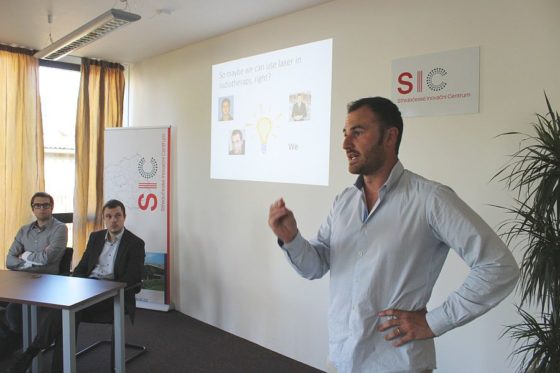 The intensive program comprised 10 sessions. The agenda covered customer relations, sources of funding and distribution channels and other business areas.
The mentors included Jan Dušek, the Bursar and Secretary of ŠKODA AUTO University and a former CFO of Volkswagen Group Rus; Albert Oesterreicher, investor, visionary and CEO of Orion Capital Management; and Václav Sušeň, an entrepreneur and investor with extensive international experience from managerial positions in Czech and global corporations.
Unlike other business incubators, SIC LAB does not have the ambition to evolve all ideas into start-ups. "It is supposed to test if an idea has a true market potential or if it would fail in early stages because the entrepreneur neglected one of the channels," explains Václav Sušeň, whose managerial credo is to "work on the company" rather than "in the company".
"The workshops were quite challenging for the participants and I really appreciate that they did not back down," comments Jan Dušek, business workshop mentor. "Some may actually find that entrepreneurship is not their cup of tea. However, that, too, is invaluable experience."